Merry Christmas everyone, this would be my very first time celebrating away from home. If you ask, why didn't I go home, (everyone smsed me, asking will I be home) well, I just can't. I have taken advance leave for my Study last month. SO, I have no more leave to spare, Unless, I plan to go on unpaid leave or MC! Well, I just can't fake being sick neither can I have my meager salary being cut. SOoooo…. I've decided to have a lonely Christmas this year.
Thankfully, Alec's relatives are Catholics, so they've invited me to attend Midnight mass on Christmas eve, Alec wasn't too pleased with the idea though, being an atheist himself, he thinks why on earth should he be spending his Christmas in Church when he is in the most happening country especially during Christmas, oh well, too bad. He is dating a Catholic girl. He has no choice but to give in, J.
In addition, I am kind of an anti-crowd person, especially during festive season, zillions of people would be flocking Orchard, the squeezing and jamming seriously turn me off, I rather be spending my time at home, relaxing or simply blogging!
We had a simple dinner at Delifrance.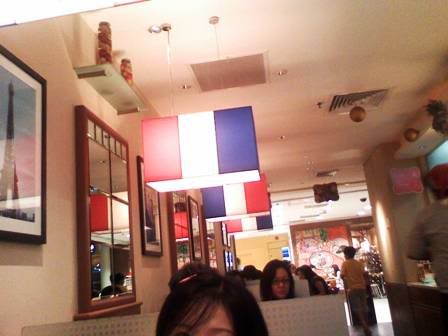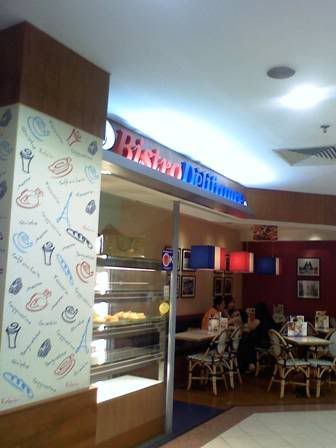 I ordered a Ragout Au Boeue (No idea what is it right? Neither do I, I just look at the picture to order). Alec ordered a salmon steak.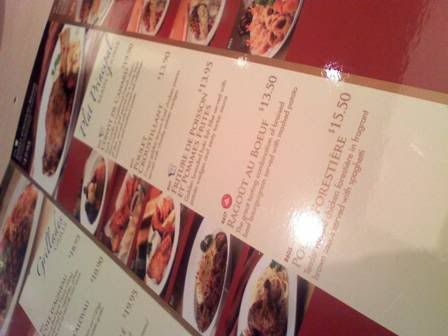 Ragout Au Boeue is in fact beef stew but sugar-coat it with fancy name, sometimes, they want to make it so complicated to confused people, why not just put BEEF STEW?? Oh well, of course, life is complicated, otherwise it would be too mundane right?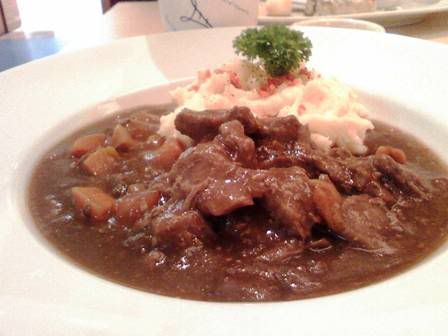 Alec's portion was surprisingly small,
he was soooo sad….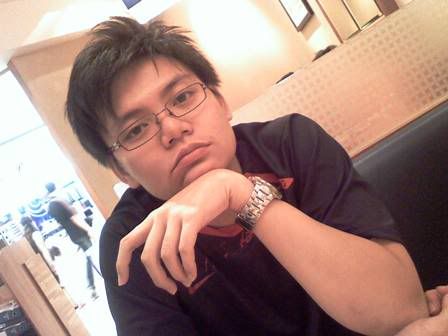 Knowing that tiny salmon will never satisfied his tummy, I ordered some finger-food. Wedges!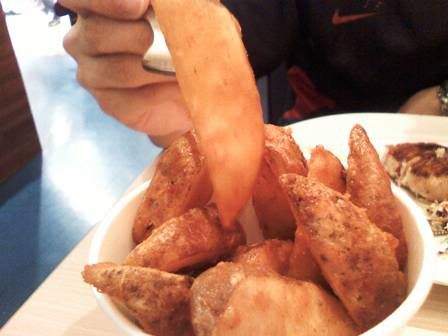 It comes together with Mayonaise wasabi.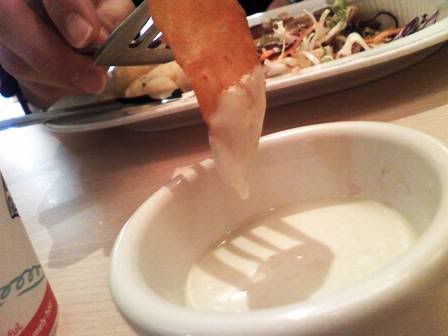 The wasabi wasn't too strong, so it was just nice.
My portion was fantastic, love it very much.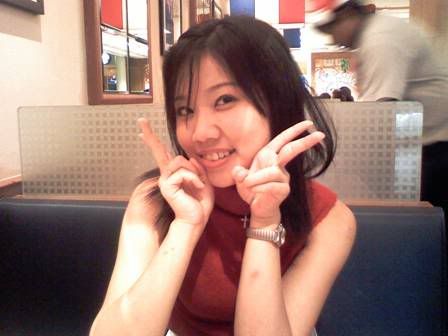 The brown sauce is just nice, not too thick nor diluted, the meat was tender too. The mash potato was okay. I give it a 7 over 10. The remaining 3 being not spicy, would appreciate if it was black pepper sauce.
Then after our simple Christmas eve dinner, we went back to meet up with Alec's relatives to go to Church. We were not informed the time of the mass, but were told to gather at 10pm. Saw Alec's uncle at the bus-stop so we tagged along directly to the Church instead of meeting Alec's cousin as was planned earlier. We went to the Holy Spirit Church at Upper Thomson road.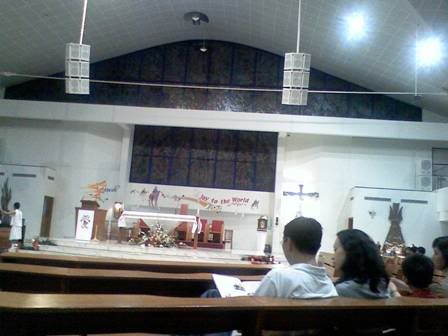 It was 10pm when we arrive. Plenty of seats and a handful of church-goers booking seats (Mass only starts at 12am, we were 2 hours early, talk about being Kiasu…) Churches are known to be as packed as Clubs during Christmas, don't believe me? Try attend one next year. I call this phenomena 'Churching'. Similar to Clubs, we have music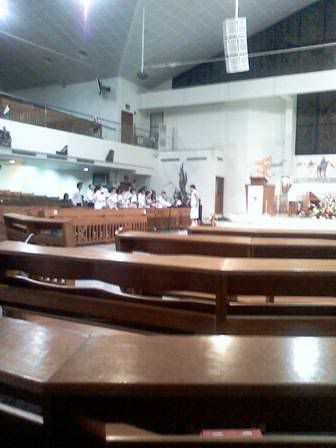 Choirs
We have wine

We have food (Food for the soul)

Eucharist
And finally, Church ends late too. At 2pm.
See the similarity?
So… thou shall go Churching! No cover charge needed, just a small donation will do.
Merry Christmas everyone and may be peace be with you and your love ones.