It is such a contrast between the East and the West.
The seventh Lunar month is such an inauspicious month that the Chinese avoid getting married, buying or moving house and staying out late during this particular period to fend off any unwanted spirits following them.
While the West parties all night long and even dresses in ghostly attire to freak each other out.
The decision to attend the Halloween party yesterday was an impromptu ones. EJ came down for the weekend and so we thought of going clubbing together. And not wanting to be under dressed, Alec and I hurried away to do our last minute Halloween costume shopping.
Actually to freak people out, all I need is just a baggy shirt, a messy hair and NOT PUT ANY MAKE UP ON, am sure I will win the scariest costume.
So here are my step by step to create my halloween look.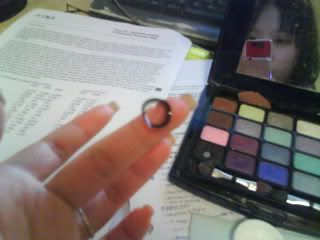 My trusted dolly eye contact lense. To make the big eye effect/
My make-upless face and messy hair, I know, Ugly.
one eye with the dolly eye contact lense and the other without. See the difference?
Now both eyes with the contact lense. Sparkling **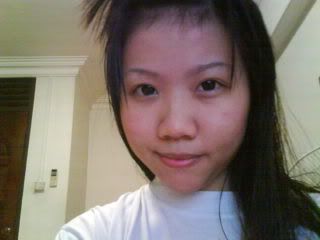 Next clip up the fringe.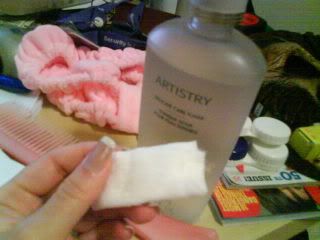 Put on some toner to minimise the pores. I have super huge pores.. -_-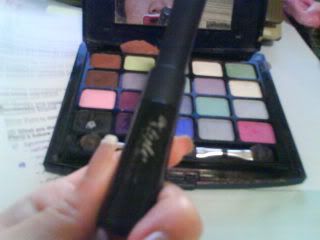 Then liquid eyeliner, I love missha eye liner. Easy to remove and put on.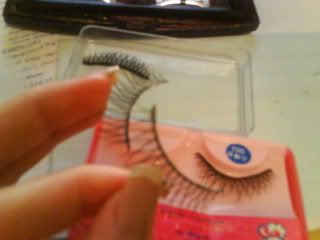 Fake eyelashes, a must for typical chinese like me who has super short eyelashes.
Almost there.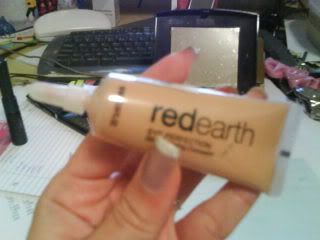 Concealer, to conceal the ernormous pores and blemishes.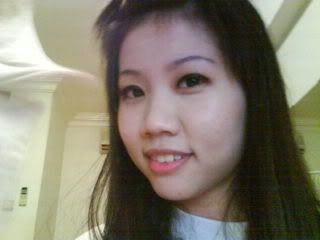 Almost there.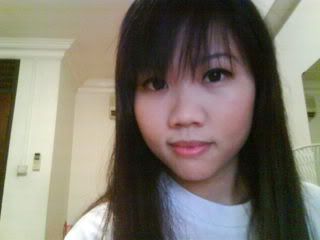 Unclip my fringe
Now put on my mask...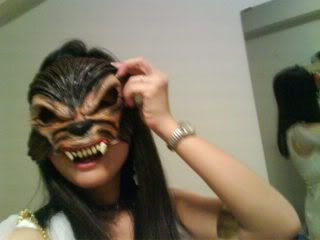 hahaha.. nola.. not going like this....
Put on my costume...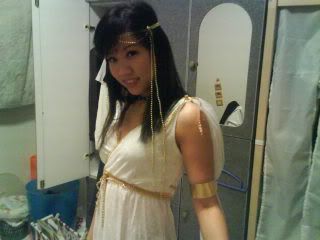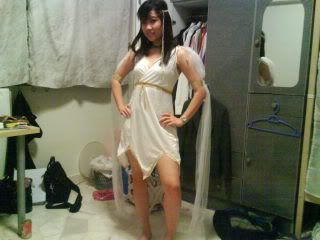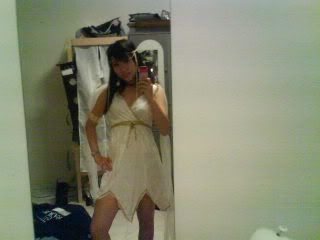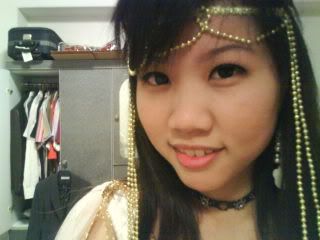 Princess Athena - The Greek Goddess of WISDOM... MUAHAHHAHAHA
Okay.. ready to partay!
Wait, I need a date.....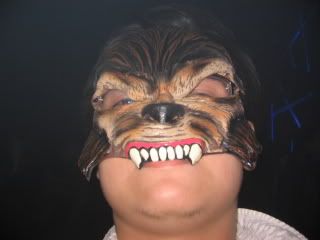 Mr Beast
But after I kissed him, he turns to this
Leng Chai sial...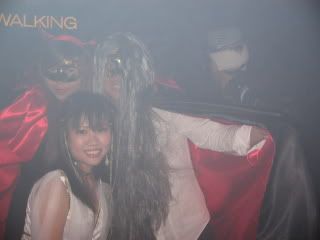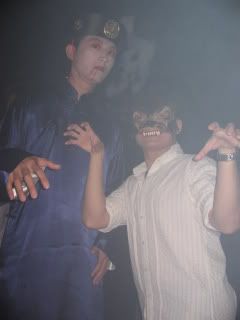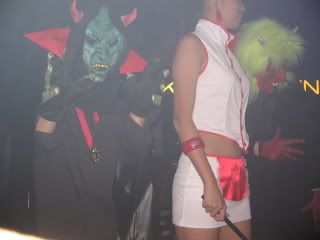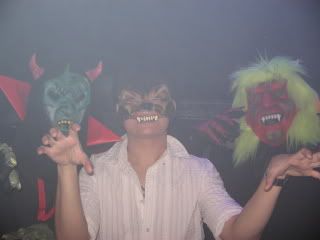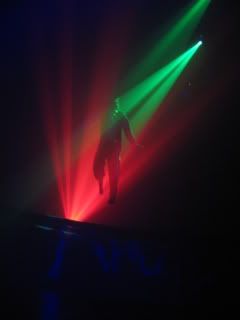 The crowd at St James.
EJ came very much later with his cousin Willy, who is also happened to be my company's Manager. Shessh... have to behave myself liow...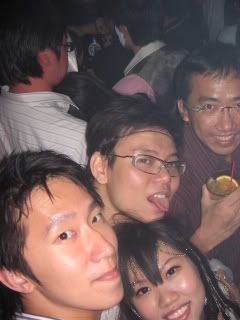 EJ, ALEC, ME & WILLY
Then I damn bohliao nominate myself for the scariest costume when I looked like the harmless ghost on earth hahahha....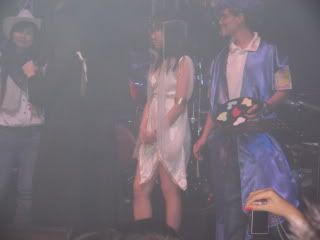 But too bad.. kalah sial.. hahhaha... no scary enough :P
My stupid catwalk... and the damn funny MC.
After the night