My parents and sister havent got the chance to see my new room, so this post is for them and for all the BUSY KAYPOH ppl, friends or strangers that read my blog.
P/S: Kamz, I know you read my blog miles away from Mongolia... :P.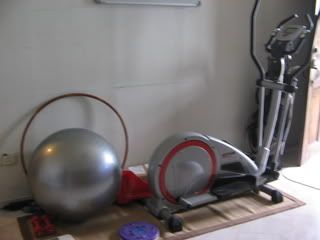 Workout corner - skiing machine, exercise ball, holla hoop, golf set, dumb bell.

This set is not mine, belongs to my housemate, mine is in the store room, under utilised though the driving range is just 10 mins from my house -_-, lazy ppl a lot of excuses.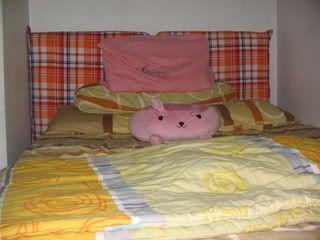 I know the bed's headrest looks ugly..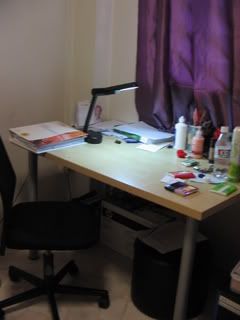 My study/working table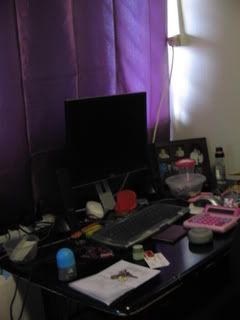 The casual/entertainment desk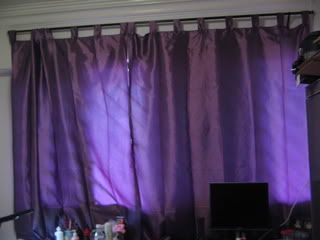 I love my curtain!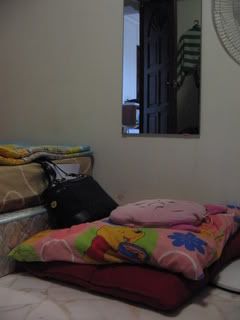 The little corner where we put all the clothes, mags or newspaper.
The corner where i keep my thrash
The view from my house.