So much to blog but so little time...will do a summary...
Or best, let the pictures do the talking.
Celebration at Sakae Teppayaki at Cineleisure.
I am not really a Japanese food fan, especially Sushi... I just dont get it why girls are soo crazy over sushis! One or two piece is good enough for me... But i love teppanyaki!
When I was younger, when money hardly comes by, going to Sg Wang Teppanyaki is like the best meal of all time! That was like 18 years ago!
The chef (then Japanese) would show off his skill with knives and whatever utensils he has and start juggling it while cooking our meals! Then my dad would tipped the guy (though we were poor, but we know when to splurge and when to save).
Soon, Banglas are hired to replace the Japanese chef, so no more free shows... Ah.. the good ole days... Being kids is so easy... Just one meal to Teppanyaki, I would clean the house squeking clean and be super good girl!
Anyways, pictures as promised: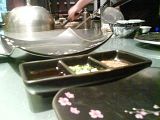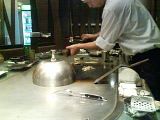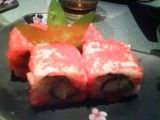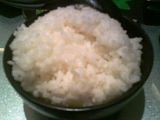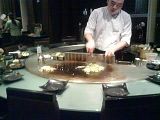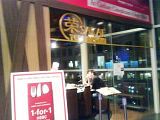 Next up, Instant Sandwiches! Yup.. You heard me, Instant Sandwiches!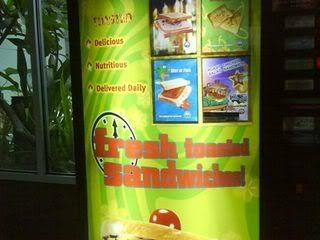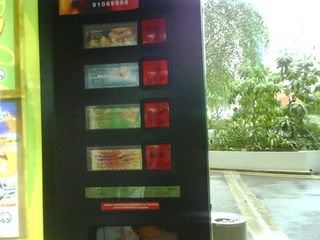 The pictures dont do the Sandwich any justice! It is heavenly super uber nice! Though not one of the best but damn super convenient! Especially when am busy with my work and no time to lunch, so this thing is a great option. Hot and Healthy!
Thirdly.. MY PSP FINALLY ARRIVED!
When I got it, i was wondering where the hell is the On Button? Then when I saw it, I couldnt get it on...
Frantically thinking that PSP might be a faulty set, I went up to a colleague (or sort of, cause i dont even know his name), then he inspects the PSP and open up the battery cover... chech... I forgot to put in the battery -_-...
You guys might be surprise that I actually bought a PSP! Considering the fact that I don;t play computer games at all. The only game i play is CHESS.
The truth is, I get it for free.. haha.. nope, Alec did not get me this PSP cause he knows I don;t like this kind of thing. I rather him getting me a Gucci bag which is unlikely.
So, where did I get it from?? Hahaha.. from a secret admire...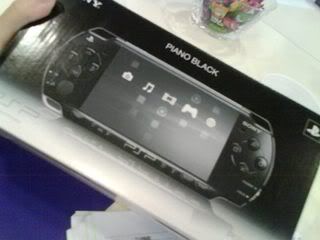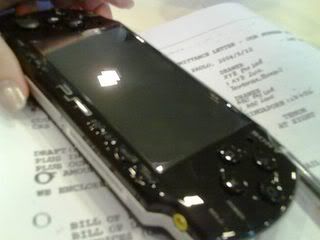 Any keen buyer? For one, this PSP surely will collect dust soon. Unless I install a chess game, then i can play chess while waiting for MRT.
And finally, I still Gym, but at a lesser frequency due to my very very hectic workload.
Just random picture of me at Gym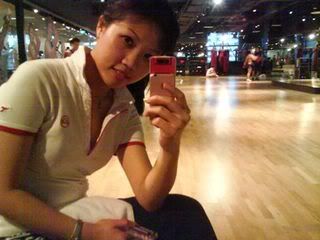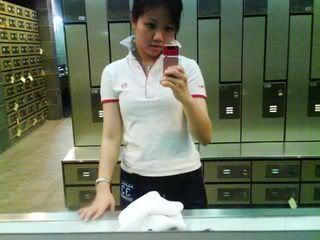 I did 16mins on the treadmill, 10mins cycling, 20 mins on steps, 1 hours of Personal Training and 1 hours of KickBoxing! All in 4 hours!