Finally!! Finalllyyyyy!!!! Yesss Yesss Yess!!!
Let me present you with
Madza-MX5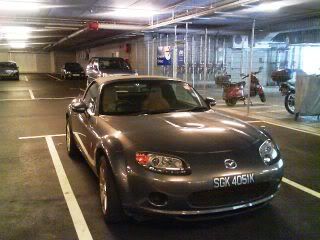 Sporty Yet Classy 2 seater Car
Nah..... It is not mine yet.....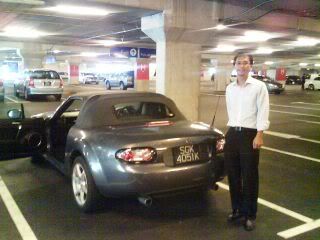 Belongs to this guy here, My Senior.... Ex-Senior...
Motivation! Motivation! Motivation!
**Someone said that come Sept, there will be an increment again!!!**
Yesssss!!!!!
----------------------------------------------------
Am still auditing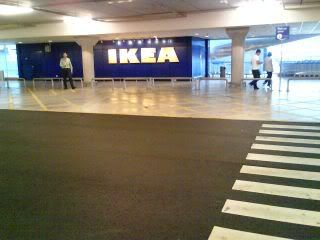 and damn happy to be in this engagement! Can go home like 7pm! My God! Amazing!
Suddenly got the urge to cook....so I whack and Whack... turn the whole kitchen upside down...
And the fruit of my hard work....
Beware... Yummy Picture ahead! Don't salivate on my blog!!!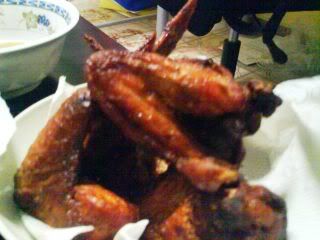 Yummy Fried Chicken*
Beef Meat Ball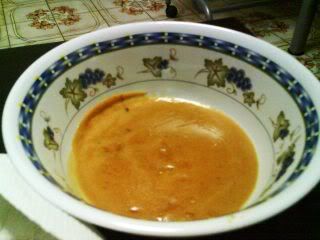 Super Yummy Meatball Sauce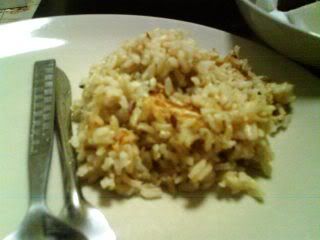 Bloody Hard Brown Rice (Am not buying brown rice again!)
Nice right, Alec? He eats until he licks his plate clean.... Now, if you are based on oil rig, how to eat my super duper yummy food??
Yet another courtesy message brought to you by Chessgal.