Finally my room is ready but due to budget constraints, I failed to decorate it Ikea-style. Sad sad.. Plus with no car to move around seriously put me off from buying bulky furnitures. Afraid may need to move again since my current room has no aircond and now I have 2 fans and one air cooler blasting at me when I sleep.
The place is quite okay, but the flooring suck to the max. Judge for yourself...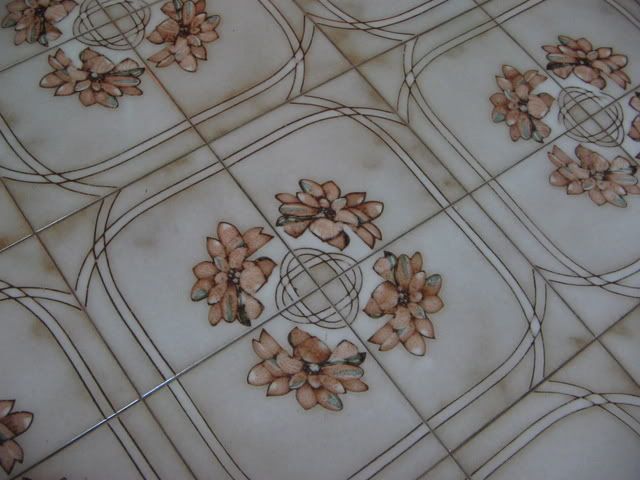 Who the hell choose such flooring lar? Its sooo fugly but I have to live with it. And worst is, the owner doesnt allow any nailing to the walls and I can't put on any curtain to the window... something is wrong with the owner (Owner does not stay in). Hmm.. he must be staying on the opposite side of the flat to peek me when I change!
Am only going to show parts of my room cause the other part are too fugly to be shown. All furniture bought from Ikea cause it is the CHEAPEST and EASIEST alternative.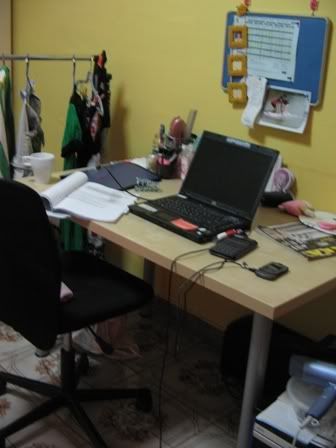 Swivel Chair & Table top with stand (SGD45 & SGD30)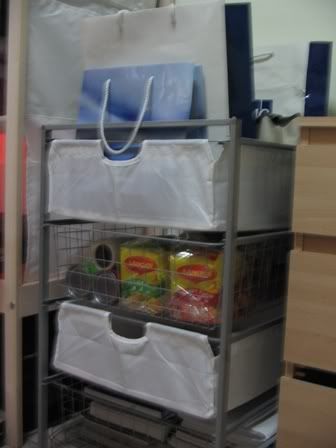 Antonius Drawer (Frame & Drawer are sold separately) (SGD27)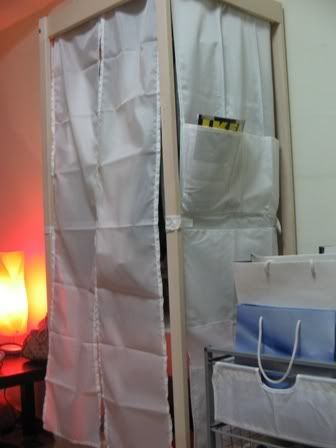 Sniglar Wardrobe (SGD59)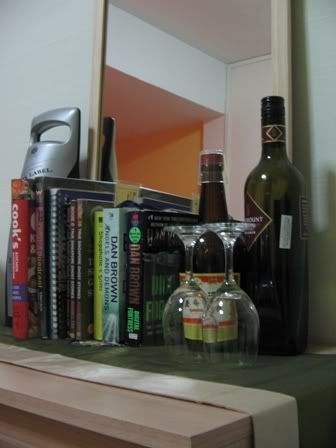 Wall Mirror (SGD9.90)
Laundry Basket (SGD15)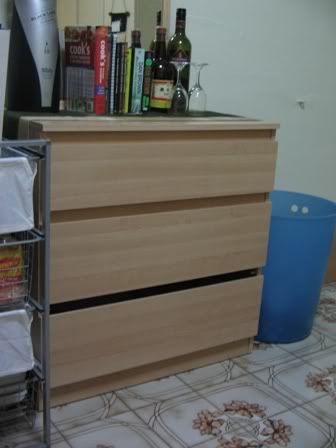 Kullen Drawer (SGD45)
Notice the empty slot at the last drawer?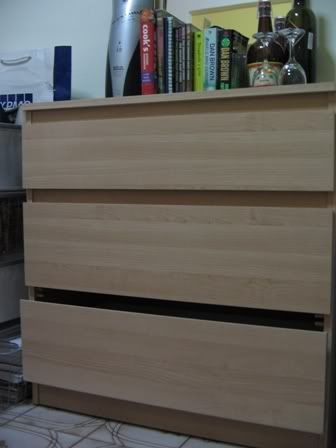 Thanks to Smartalec lar…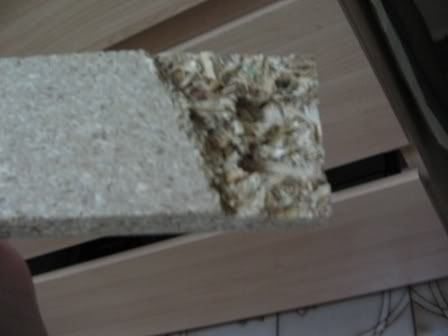 Not even a day's old spoilt my things ady.
Table Lamp from my father's shop & Coffee Table (Owner's)
My bed is just a piece of mattress and am still looking around to get best deal bed, any recommendation?